Claire Gadsby
Assessment for Learning - Classroom Environments - Creative Teaching and Learning
One of the many benefits of working with experienced educator and author Claire Gadsby is that you'll soon have your children and students working harder than you are. Such an approach is at the heart of her work, along with ensuring all teachers use feedback strategies that genuinely encourage and support the learners as they take ownership of their own learning.
Your classroom will look a whole lot better too.
Claire came to our attention when she was approached by long-time Associate Jackie Beere to write a book for her hugely popular Perfect series. In particular, what had caught Jackie's expert eye was Claire's fantastic work around Assessment for Learning, something schools can still struggle with, even though its many benefits have been widely acclaimed in classrooms where it is properly implemented and embraced.
Perfect Assessment for Learning was the result, full of hints, tips and practical advice to ensure effective, timely and high quality assessment is at the core of teaching and learning. But there is more to it – and to Claire's work – than ensuring the marking is done properly.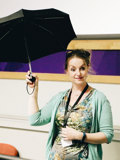 "Life is too short to laminate so make sure your pupils work harder than you do."
Claire Gadsby
Recent titles include:
Assessment for learning masterclass

Tap into the power of the learning environment

The creative classroom
For Claire, the idea of the teacher working harder than the learners is something that she sees all too often but she knows – and her work with teachers across the UK proves – that it doesn't have to be that way.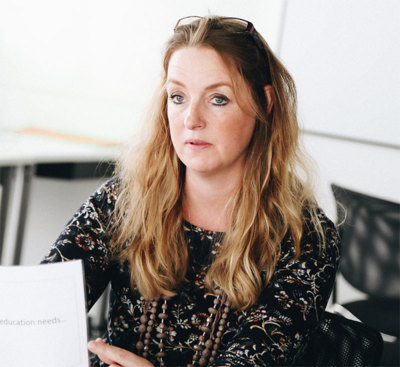 A popular, engaging and knowledgeable speaker on teaching, learning and the creative curriculum, Claire is very much at home in the classroom as has been proven in her latest book for the Independent Thinking Press, Dynamically Different Classrooms.
The premise of this exciting new publication is that one of the most misunderstood and underused resources available to all teachers is the classroom itself.
Drawing on her own classroom experience as well as case studies of innovative and striking classrooms beautifully photographed by Independent Thinking Associate Jane Hewitt, Claire shows how every inch of any classroom carries with it the potential to enhance and improve the quality of teaching and learning.
It's just a question of looking around with fresh eyes and a deep understanding of how we teach best to bring the best out of all children in our classrooms. Something that Claire knows so well.
For a creative, fresh look at teaching, learning and the educational potential of the four walls of the classroom, then Claire Gadsby is who you are looking for.
Since the INSET the school has been filled with stepping stones, snowballs and robins! It has been wonderful. I have tried out lots of your ideas with great success"
Claire was brilliant. My staff loved working with her and the impact is already being felt with some of ideas being implemented in classrooms
Claire's energy and level of understanding of what's needed in classrooms now was brilliant
Claire was wonderful and hit the sweet spot to enthuse my flagging staff
Claire Gadsby in Her Own Words
"PERHAPS WE SHOULD BE MARKING LESS OFTEN BUT FAR MORE
EFFECTIVELY" - PERFECT ASSESSMENT FOR LEARNING
Enjoy a free consultation. Make a booking.
Haggle a bit. All acceptable.