Jackie Beere OBE
Leadership - Coaching - Learning to Learn
In education, it always seems to be a battle for public recognition, so when someone is awarded an OBE for her services to education, you know she has something special. Such is the case with long-time Associate Jackie Beere, someone who has served education so well at every level from teaching assistant to headteacher and beyond - and is still making a difference in so many ways today.
Our paths first crossed when Independent Thinker founder Ian Gilbert was working in schools across Northamptonshire soon after establishing the organisation. Jackie was a deputy at school in the area and later went on to be the headteacher. Ian was immediately taken by her approaches to child-centred learning that also applied the latest insights from neuroscience, emotional intelligence and a deep understanding of how we learn and thrive, both in the classroom and beyond.
As a speaker Jackie has been a regular contributor at Independent Thinking conferences and events over the years and is still sought after by schools across the UK as her work has expanded. In recent years she has been busy helping schools identify and implement strategies to embed practices that improve academic success and personal well-being and emotional health in all members of the school community.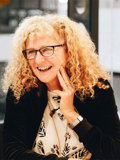 "When we see struggle as growth, we all become the fearless learners we need to be."
Jackie Beere, OBE
Recent titles include:
Mental fitness – the secret of great leadership

Learning to Learn: what that looks like in practice

Making learning work
On top of her personal appearances in the UK and abroad, Jackie is also a prolific writer with her 2010 hugely popular title The Perfect Ofsted Lesson spawning a whole series of Perfect books covering so many aspects of school life and classroom practice.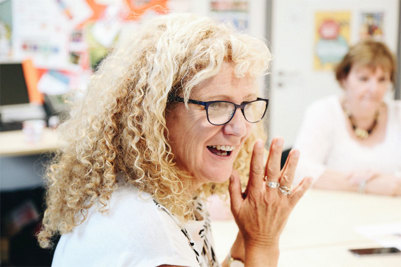 She also produced a comprehensive pack of resources for students and teachers under the Learner's Toolkit title at a time when schools were first coming to terms with the idea of actually teaching children how to learn, not just teaching them and hoping for the best.
Ever restless when it comes to sharing her hard-won wisdom and insights, her latest book Grow takes much of her understanding about human potential born out of her work in schools and makes it relevant and accessible for the wider market.
From school leadership to classroom practice and everything in between, Jackie is the perfect speaker to inspire, inform and challenge in equal measure.
VERY INFORMATIVE DAY - really enjoyed the course it helped us think outside our comfort zone
Your delivery of the course was exciting, stimulating and inspiring. It is clear you have a passion for teaching and learning - this shines through and has infected me!
Thank you so much for such an inspirational morning - I came back to school 'buzzing' with excitement (and a very full brain!)
I have not stopped telling my colleagues how inspired I was and would recommend anyone to come and listen to your wonderful ideas
Very upbeat. Useful for teachers and tips to take into the classroom, to help learners
Excellent, informative and highly relevant
Jackie Beere In Her Own Words
"MAKE NO MISTAKE: THE WAY YOU THINK MAKES YOU THE TEACHER THAT
YOU ARE" - THE PERFECT TEACHER
Enjoy a free consultation. Make a booking.
Haggle a bit. All acceptable.