INSET
Ah, the traditional INSET day. The only day of the school year when old Tom at the back actually gets to finish The Guardian crossword. But it doesn't have to be that way.
It is easy to have a go at INSET days. After all, so many of them are an utter waste of time, and for all sorts of reasons.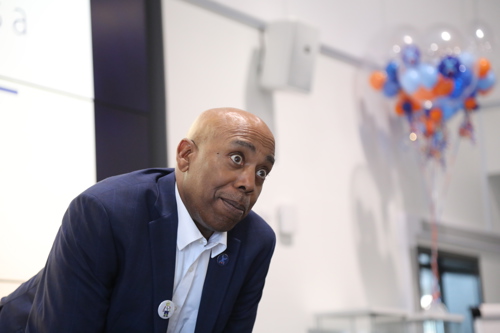 An Independent Thinking INSET day is a different kettle of fish. Entertaining, practical, active, relevant, designed to fit what you need, the use of PowerPoint carefully regulated - we know how to take the brains of a hall-full of educators for a walk in a way that has the potential to make things different when the children and young people come back through the door.
And, as with everything we do, our INSET comes with a complete money-back guarantee. Either you feel you have gained a whole raft of tangible, practical ideas delivered in an effective and inspiring way or you pay nothing. Simple really.
And if you're the Head and you want a further guarantee that the session will be worthwhile, can we offer one piece of advice that the research backs up? Stay in the room for the day. There. We said it.
For INSET on all sorts of topics by all sorts of Associates for all sorts of schools, just get in touch today.
Enjoy a free consultation. Make a booking.
Haggle a bit. All acceptable.