Mikey Markham
Poetry and Rap - Engagement - Aspirations
Sometimes we are introduced to young people who have a such a remarkable talent, combined with something so important to share with schools, that we just have to have them as part of our Independent Thinking family.
With his gift for incredibly moving and honest poetry, his natural enthusiasm and his passion to help young people aim so much higher, Mikey Markham – AKA the performance poet Rhythmical Mike – is one such impressive young man.
After all, sometimes it takes a dyslexic school failure with a gift for capturing the spirit of life in his words, and then turning those words into feelings, to help us all realise how we can all raise our game in the world of education.
Mikey was first introduced to us by fellow Independent Thinking Associate Martin Illingworth and the two now are working together with primary and secondary schools, their teachers and their children and young people.
What they do so well in combination is explore issues not only around literacy, oracy and creative expression through words but also around confidence, motivation, aspirations and helping school be what it needs to be to help all young people, not just the academic few.

"The moment you realise you're an individual is the moment you'll be set free."
Mikey Markham
Recent titles include:
Poetry is a Life Changer

You've Got This! - Resilience and Creativity

Smile! Well-being, Poetry and Adversity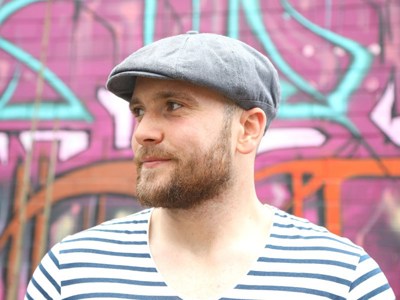 When Mikey shares his poems with an audience, whether it is adults or children, he both transfixes and transforms the room. It is something that he not only achieves through the cleverness of his rhymes and his words, but through the topic he covers – often gritty, relevant, real-life scenarios of people trying to fit in but not quite making it, of people who school and wider society may have rejected but who, in turn, have not yet fully rejected society.
With a growing reputation that includes sharing a stage with the likes of Russell Brand, Rizzle Kicks, Hollie McNish and Akala, Mikey now runs poetry workshops and recitals for schools, youth centres, charities, rehabilitation organisations, universities and sports clubs. Wherever he speaks, he never fails to disarm his audience with his natural charm, passion and compassion, before hitting them squarely between the eyes with the power of his words and the stories he tells.
And we are delighted that he is sharing his talents, his stories, his story, his passion, his inspiration and his words with Independent Thinking.
As a group of educators who use our words to make a difference, Mikey fits right in.
Heartfelt and honest, Rhythmical Mike's poetry has a profound ability to inspire and motivate all those who have the chance to listen to his words…
Mikey is the living embodiment of the adage to 'speak quietly but carry a large stick'. With a quiet resolution, he puts into words strong stories of love, life and death to create poetry with which he assaults the heart
Most inspiring talk I've ever listened to. I felt very emotional at times and it has really made me think about my role as a teacher. Every school needs to have you and Martin (Illingworth) visit them!
Excellent. The best poet I have heard because it truly came from the heart, I was in awe of him. His journey touched our hearts
Honest and touching, connected to the audience
Entertaining and would be good to inspire boys
Mikey you were absolutely wonderful
I felt like I could make a great poem, and aspire to be like him
It helped me rethink my behaviour at school because when he was a kid he used to be like me but he changed his ways, which means I can too
The speeches at the end were amazing. All inspirational speeches. This made me feel good
Mikey Markham In His Own Words
"WHAT DOES SUCCESS LOOK LIKE? BEING HAPPY, SHE REPLIED" - WHAT
IS BEAUTY AT SCHOOL? A POEM BY RHYTHMICAL MIKE
Enjoy a free consultation. Make a booking.
Haggle a bit. All acceptable.