Ruth Swailes
EYFS - Assessment - Leadership
Ruth makes a point of letting us know that her experience takes in all aspects of primary school life, but it is her expertise in early years for which she is really making her mark.
And with the growing understanding that getting the Early Years and Foundation Stage right means so much else goes right throughout a child's school career and beyond, the more we all focus on this part of the education system the better.
Ruth's work seeks to unpick the links between a child's physical and cognitive development and the part that caring educators play in making sure that development progresses in the best way possible. Drawing on her research - she is currently studying for an MA at The Centre for Research in Early Childhood, focussing on physical development in EYFS - as well as her experience as a teacher, headteacher and more, Ruth offers invaluable insights and support for all practitioners, professionals who tend to leave her training with a 'to-do list' of great practice.
With so many demands being made on the time of all teachers, it is vital that we focus on doing the right things at the right time and in the right way.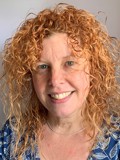 "If it doesn't benefit children, then why are we doing it?"
Ruth Swailes
Recent titles include:
Building Firm Foundations - Getting the Curriculum Right From the Start

It's Good to Talk - Building Effective Interactions in the Classroom to Support Language and Communication

Self Regulation and Executive Function - Effective Learning in Enabling Environments
This means that we can turn to people such as Ruth to help us understand what are those right things to be doing, especially when it comes to the all-important area of early childhood development. 
Ruth's award-winning career has spanned more than 20 years working with children both inside and outside the classroom, including 17 years in senior leadership, headship, moderation and in SEN advisory work. And it was in 2014 she made the leap to become a full time education consultant, advisor (and some-time Ofsted inspector). She has worked with children of all ages and taught from Nursery to Year Six and her work in school improvement spans the whole primary range. She is also, in her own words, 'particularly adept at supporting aspiring and new headteachers'.
Apart from her work across the UK - and now online - Ruth is also developing an Initial Teacher Training course for Early Years with a Teaching Schools Alliance and working with an international educational publisher to develop an International Early Years Curriculum.
The more we understand what makes for truly engaging and creative child-centred teaching and learning across the whole school system, the more our practice should come to look like early years practice. If you don't believe us, time with Ruth will surely enlighten you.
One of the most sensible voices in Early Years education out there
It's a shame there's no microphone because Ruth Swailes has nothing left to drop at the end of her talk!
Ruth's passion sparks interest in any listener and her huge knowledge of EYFS gives her great authority as a speaker. Add to that her sparking sense of humour and you know you'll get a talk that informs, entertains and sends people out with a fire in their belly
Ruth is a passionate, inspiring and thought-provoking speaker, whose depth of knowledge resonates through her work... She inspires colleagues to be the best versions of themselves in order to improve outcomes for all children
Having heard Ruth speak she inspired me to change my practice with her passion and knowledge of EYFS. She is enthusiastic and encouraging in her delivery, which is infectious
Ruth Swailes In Her Own Words
Enjoy a free consultation. Make a booking.
Haggle a bit. All acceptable.