Dave Whitaker
Leadership Through Kindness - Relational Practice - Alternative Provision
There are some Associates who are of significant importance to Independent Thinking, not just for being fantastic speakers and nice people, but for being living proof of what we believe in when it comes to educating some of our most vulnerable children.
Dave Whitaker is one of them.
As a former Executive Principal of a number of special schools, alternative provisions and PRUs, Dave is now Director of Learning for the Wellspring Academy Trust with its 29 schools across Yorkshire and Lincolnshire.
As well as supporting these schools in his executive role, Dave also leads 'Positive Regard', the trust's behaviour outreach and training arm. What's more, with previous roles that include having been a National Leader of Education for over ten years providing support for SEMH special schools, PRUs and Alternative Provision regionally and nationally, it is easy to see why Dave is such an important Associate for Independent Thinking when it comes to his insights around behaviour and supporting children from some of the UK's most challenging backgrounds.
Working with incredibly vulnerable children and young people from KS1 to KS5 who are presenting with a whole range of social and emotional difficulties, Dave's innovative work shows the power of care, love, support and, in his own words, 'battering them with kindness'.
"Schools work best when adults believe in children and children believe they believe in them."
Dave Whitaker
Recent titles include:
The 'Kindness Principle' in Action

Unconditional Positive Regard and What it Means for Practice

Behaviour - There is Always Another Way
At the heart of all of his work is the principle of 'unconditional positive regard', a concept pioneered by the seminal psychologist Carl Rogers. Regardless of their actions - and their actions can be quite extreme at times as you may well imagine – Dave and his team of committed professionals will never lose sight of the human being in front of them.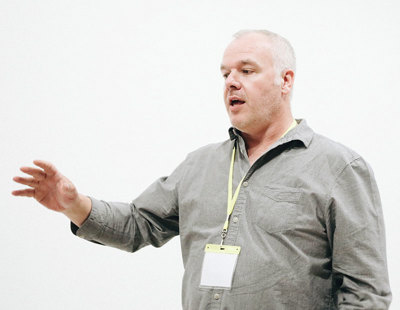 Nor will they lose hope in their ability to make better choices and change their lives for the better. Working in this way has caused Dave and his schools to be the subject of national attention, featured on national television as well as in the TES and The Guardian.
Such an approach is, in so many ways the antidote to the current state-sanctioned 'zero tolerance' approaches to behaviour, where 'no excuses' is an excuse to exclude some of our most vulnerable children, creating a direct pipeline to drugs, gangs, crime and prison.
Or worse.
Despite a ridiculously busy schedule running schools in a sector that has been equally ridiculously underfunded, Dave has still found time to be one of the founder members of the Headteachers' Roundtable campaign group and is a contributor to a number of our collaborative books including The Working Class, as well as writing his own best-seller, the appropriately titled The Kindness Principle.
For a compassionate, entertaining and honest look at leadership at the sharp end of current policies and practices when it comes to the education of vulnerable children – and education done the right way – then Dave Whitaker is the speaker you need.
Dave was brilliant and inspirational. An excellent speaker bringing many issues to life with his experience and stories
Absolutely fantastic! great skills and knowledgeable - came away with lots of ideas
Just wonderful! Everything we hoped for and more. 'Inspirational'. He moved the room to tears and made many of us think twice about what we do now and how we can do it even better in future
I left with a feeling of determination and affirmation, so powerful and great to hear from such a successful practitioner
Powerful messages and thought provoking
Great to hear about such a successful school. Great humour and great ideas about behaviour management and how to be the perfect teacher
Dave was fantastic on Friday, we really enjoyed the session and look forward to working with Dave and Independent Thinking again!
Everything was so helpful. So many of the takeaway tips and advice that I'm really looking forward to sharing with my colleagues. I resonate with these values and use them in my home life too
It was knowledgeable and refreshing, I have bought his book and told my head teacher that I would like to share his presentation to all staff. It was very powerful. The best presentation I have seen in years!
This was a brilliant inset. Dave was very inspiring and I thought it was a superb way to show your staff why you're changing the behaviour policy in the way you are. For me it will definitely impact on the way I deliver some of the trauma informed training when I begin delivering that to schools
I would just like to say how fantastic Dave Whittaker was today at the head's conference. I was blown away and so inspired.
He made such a fantastic impression today and it is a long lasting one, career long. Everyone agreed!
Dave Whitaker In His Own Words
"WE BELIEVE EVERY CHILD DESERVES THE VERY BEST CARE, ATTENTION,
SUPPORT, GUIDANCE AND DARE I SAY IT, LOVE, WE CAN GIVE THEM
AS CARING PROFESSIONALS" - THERE IS ANOTHER WAY
Enjoy a free consultation. Make a booking.
Haggle a bit. All acceptable.